Storytelling is a service that allows creating and telling stories to children.

Stories can be browsed by selecting the arrow as shown. Storytelling can also be used as a game in a way that the child should guess the correct sequence of the story by selecting the appropriate icon at the bottom of the screen.

The service is implemented as a web application and can be used by most browsers. It is especially appropriate for touch screen devices (tablet, iPhone, Android phones).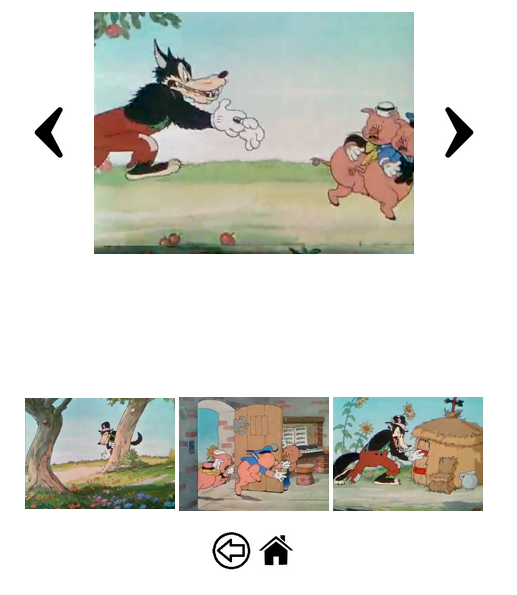 *images are courtesy of Walt Disney and are not used in any kind of commercial application